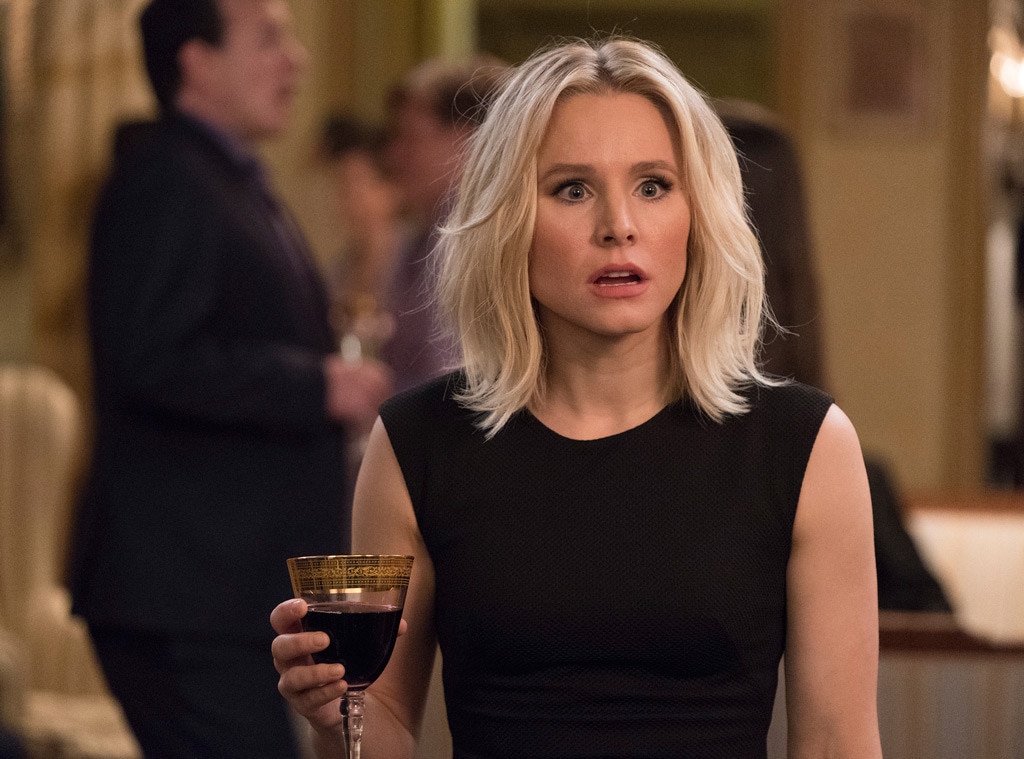 Holy forking shirt, you guys. It's finally time to go back to The Good Place!After nine hellishly long months, NBC's heavenly high-concept comedy—one of last fall's best new shows—is returning with a special one-hour premiere on Wednesday, Sept. 20. And we've got to say, we couldn't be more excited to return to creator Mike Schur's endlessly inventive afterlife where the froyo flows freely and nothing is what it seems. But if you're having trouble remembering what happened in the first season, especially in the game-changing finale, you've come to the right place. Read on for a refresher on season one's twists and turns so you're primed and ready to go!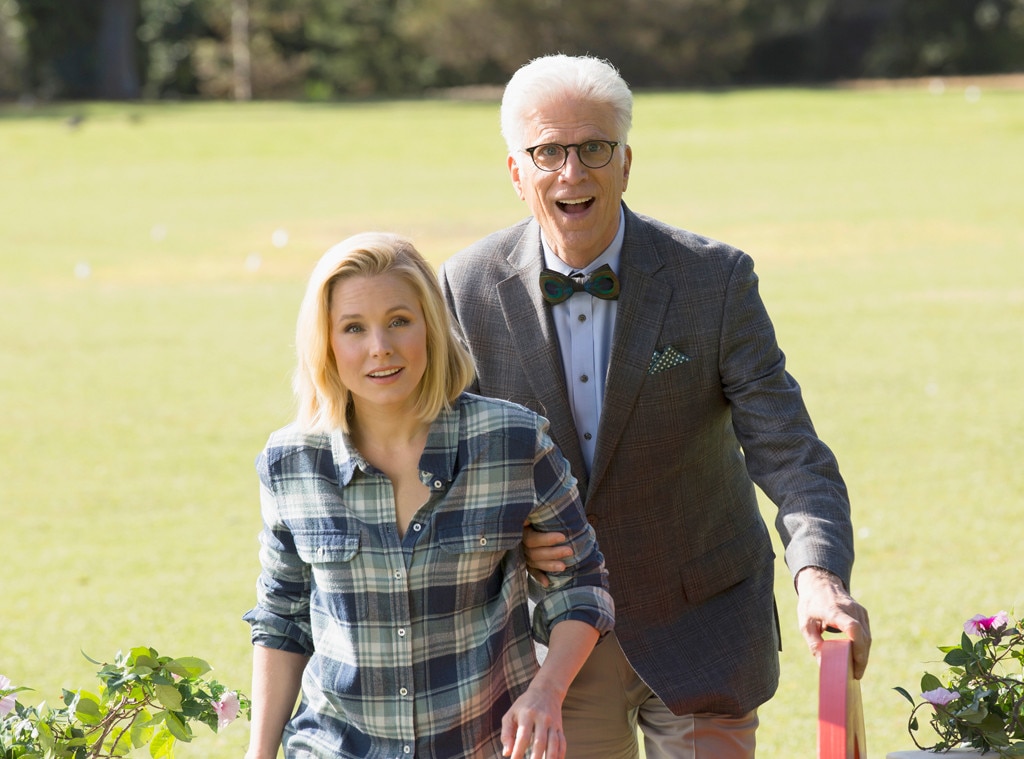 The PremiseThe series began with our heroine Eleanor Shellstrop (Kristen Bell) being welcomed into the afterlife by Michael (Ted Danson, turning in some career-best work), the "architect" of her new neighborhood in The Good Place, a utopian Heaven with froyo on every corner, a predetermined soulmate for everyone, and a remarkably rigid point system used to achieve admission. The only problem? They've got the wrong Eleanor. As she reveals to her soulmate match Chidi (William Jackson Harper), an ethics professor when he was alive, she was a pretty lousy human. To avoid being sent to The Bad Place, they set out to hide her true identity and rehab her morally scrupulous soul. Along the way, they tangle with their neighbors, soulmates Tahani Al-Jamil (Jameela Jamil), a wealthy philanthropist, and Jianyu Li (Manny Jacinto), a silent Buddhist monk from Taiwan. Oh, and they're all aided by a Siri-like AI system known as Janet (D'Arcy Carden), who appears in human form whenever summoned.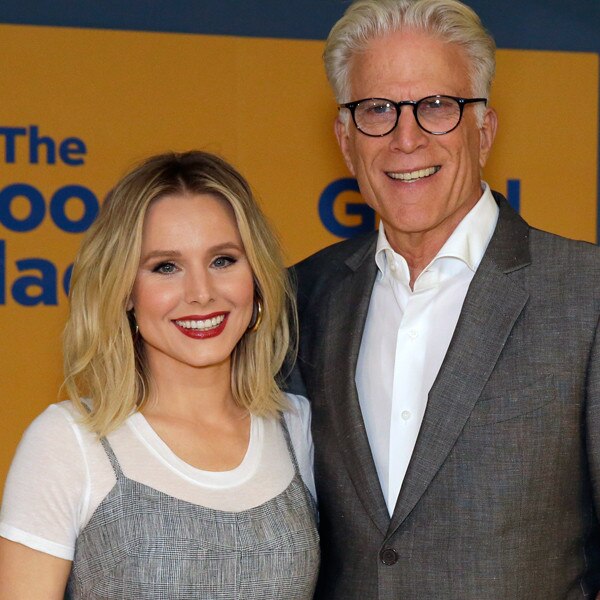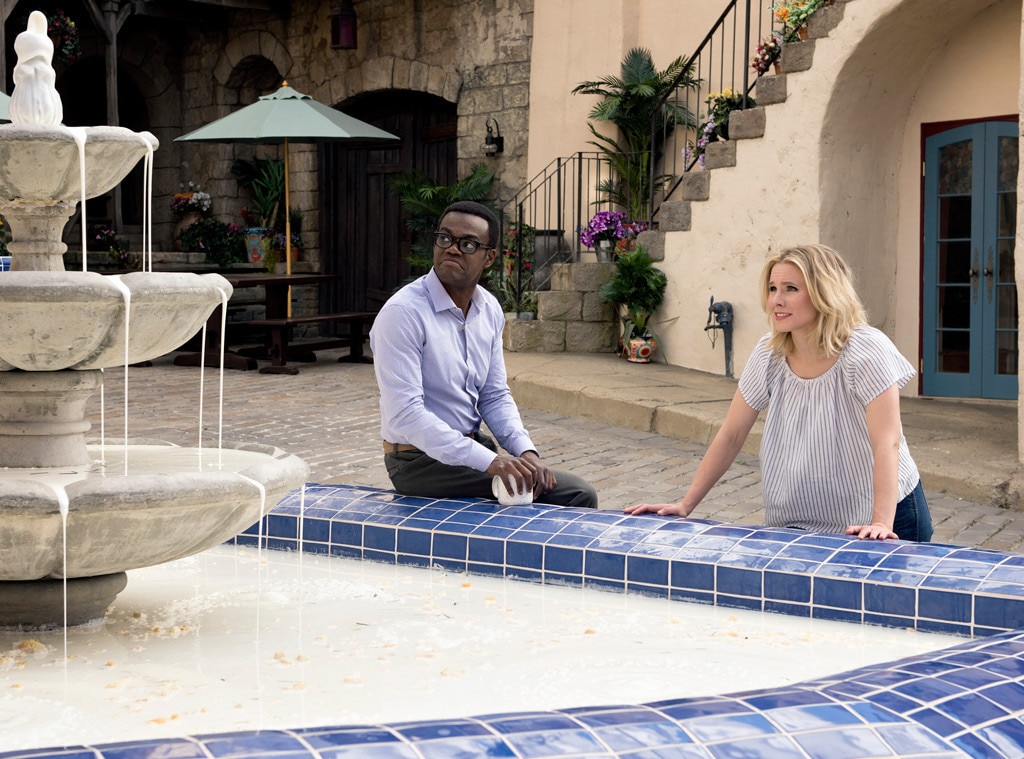 The TwistsSeason one had no shortage of jaw-dropping reveals and storytelling risks that proved The Good Place would never look the same for too long. In episode three, Jianyu admitted to Eleanor that, like her, he didn't belong either. Why? Because he was really Jason Mendoza, a drug dealer and wannabe DJ from Florida. In episode seven, to keep Michael from retiring (and ultimately being erased from existence) in shame after the neighborhood begins malfunctioning erratically because of her presence, Eleanor suggests "killing" Janet, which Chidi winds up doing, however accidentally. When Michael decides to stay and investigate the "murder," Eleanor tells Chidi she loves him and confesses to everyone that she was brought there by mistake.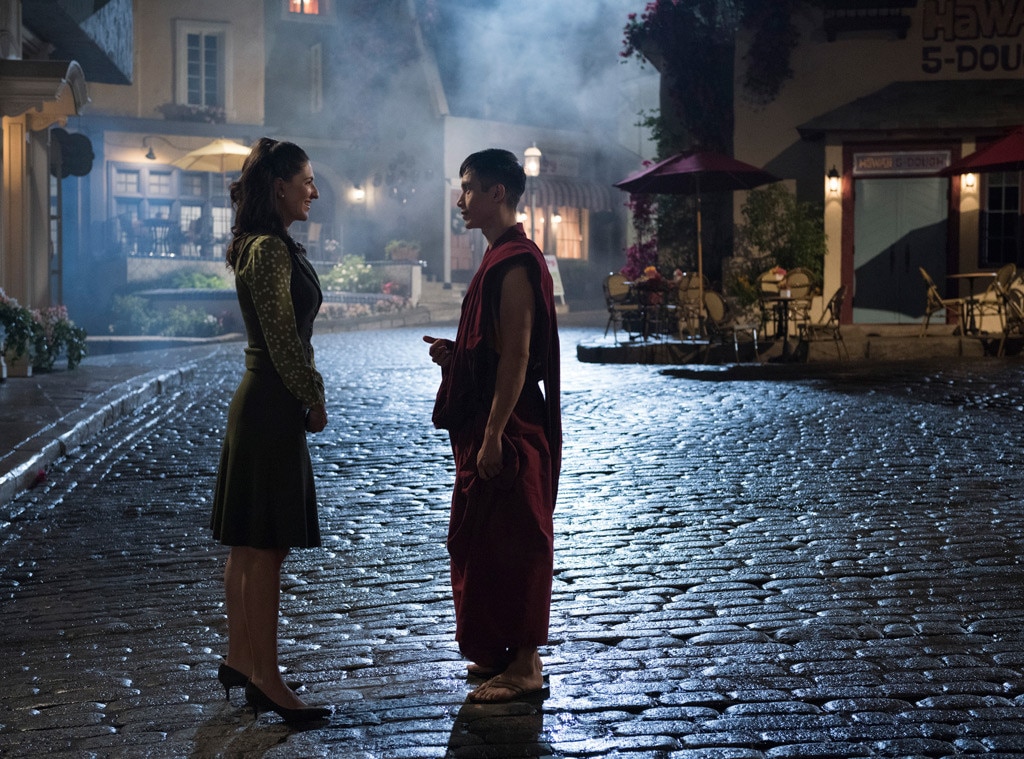 In episode eight, Michael calls for The Bad Place to come collect Eleanor. Arriving by train, an envoy led by surprise guest star Adam Scott's Trevor delivers the "real" Eleanor Shellstrop (Tiya Sicar), who has been suffering in our Eleanor's place. Rather than choose one Eleanor to keep, Michael declares war on The Bad Place and kicks Trevor and his goons out of The Good Place. In episode 10, Jianyu/Jason decides to marry Janet. Yes, really. In episode 11, Shawn (Marc Evan Jackson), an "Eternal Judge," arrives by train to rule on Eleanor and Jason's ultimate fates. They, along with Janet, hijack the train and head for a "Medium Place," which we'd previously been told did not exist. In episode 12, as they hide out with Mindy St. Claire in her catch-22 of an existence (endless supply of her favorite beer, but only ever served warm, for example), Shawn passes judgement, ruling against Eleanor and Jason and declaring that if they don't return by his deadline, he'll take Chidi and Tahani to The Bad Place instead. Ultimately, Eleanor convinces Jason and Janet to return. And that leads us to…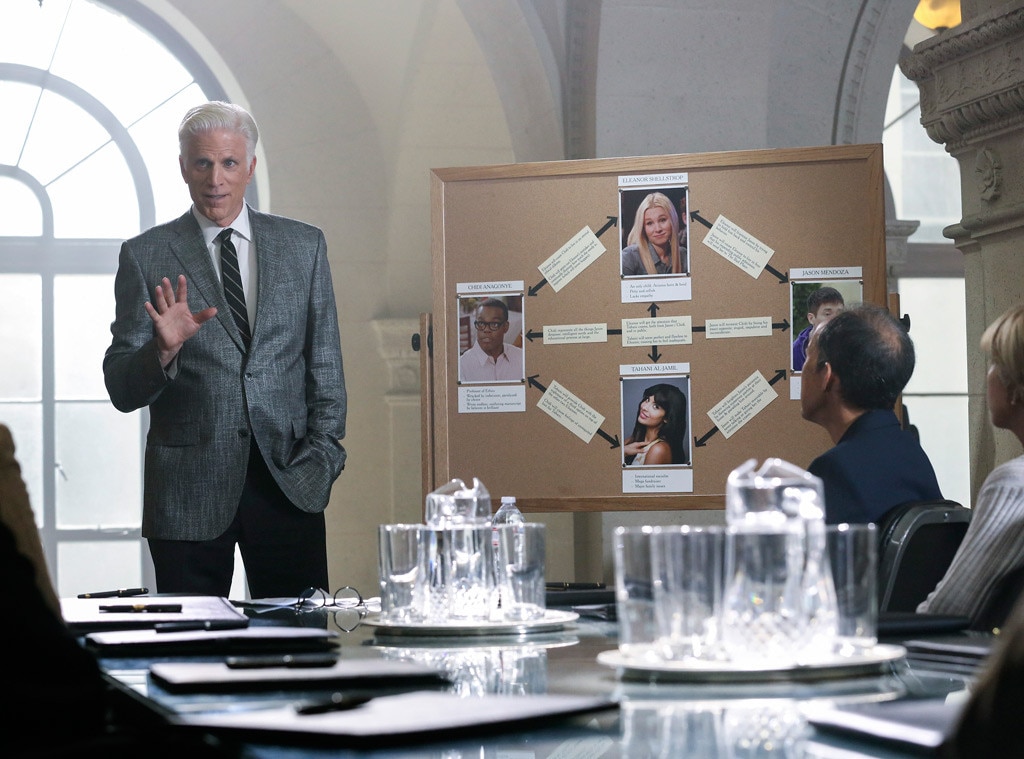 The FinaleWhile squabbling over which of the two should go to The Bad Place, Eleanor has an epiphany: This afterlife experience they've endured thus far hasn't been so torturous by mere accident. Rather, she asserts that they've been in The Bad Place all along. And just like that, everything changed. Michael confirms that this has all been an experiment for a new Bad Place neighborhood, where the four were chosen specifically to drive each other insane for all of eternity. Everyone else in the neighborhood, including "real" Eleanor, was a colleague of Michael's, merely playing a part. The only thing not fake? Janet, whom Michael stole from The Good Place. Michael begs Shawn for a re-do, a blanking of the four souls' memories as he rejiggers some things. In a panic, Eleanor writes a message to herself and places it with Janet. After she re-awakens (and is presented with a new soulmate), Janet delivers the note: "Eleanor – Find Chidi."
What do you think will happen when the show returns? Sound off with your best theories in the comments below!The Good Place returns for a special one-hour season premiere at 10 p.m. on Wednesday, Sept. 20 on NBC before settling into its regular night and time on Thursday, Sept. 28 at 8:30 p.m.(E! and NBC are both part of the NBCUniversal family.)